Joined

Dec 31, 2018
Messages

733
Reaction score

413
Location
Website
Seriously! Are Freeflight 6 & the Anafi possessed or something?
I went out to the local beach last night to capture the most wonderful sunset, well it was beautiful, okay, it was above average, actually, it was just nice, maybe it was pretty ordinary really. However, Freeflight 6 & the Anafi were having none of that!
I had everything set, good GPS, drone & controller calibrated properly, the phone in my pocket & my tablet I used were both on Aeroplane mode, I stood well away from others to avoid potential interference & was ready to capture the sunset colours. I sent the bird skyward flew around gracefully for 6 minutes & 53 seconds & had 32 seconds of footage when I got home! I promise that I never pressed the stop record button, it's actually my practice to leave the camera rolling for the entire duration as I'm quite prone to using either the take off or landing footage in my end videos.
Here's a few screenshots of my flight evidence from last night. I just want to know whose Anafi has my extra 5 minutes & 21 seconds of lovely sunset footage? C'mon guys pass it over.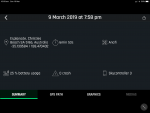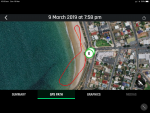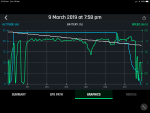 Here's the bit of footage I had from the flight, if somebody finds the extra bits, please send me a personal message so I can arrange to have it shipped to me.