Joined

Jan 25, 2020
Messages

8
Reaction score

0
Hi,
I am am new to this thread however, buyer beware of the ANAFI THERMAL. Background: I was taught how to fly the parrot drone(s) and have a good sense of its capabilities and its weakness' i.e. (no obstruction firmware). Currently, I own multiple standard ANAFI's and ANAFI THERMAL drones. A common problem has been the GIMBAL and loss of visual context on my iPhone/iPad. Most disturbing was a fire in flight upon activating the RTH. That Drone came down in flames without warning. FreeFlight 6 the App had no warning of a problem.
Currently, PARROT was sent pictures, videos, and if any of what was left of the flight data. The drone in question, probably had three to four hours flight time. No prior crashes, open field flying and the thermal component was in full working order. I purchased it through Amazon, however I was two weeks over their return date.
Reaching out to PARROT, I was met with numerous requests, serial number, receipt date, photos of drone, current condition and host of other demands. Complying with each demand through email, and still under warranty, PARROT NOT ONLY DENIED MY REQUEST FOR REPLACEMENT, walked away from its product, consumer concerns and referred me to the DRONE NERDS for further assistance. Now, knowing they never intended to honor their warranty, they played their only hand. SORRY, we have no set-up/SME's in the United States to hold us accountable. Basically, thanks for the $2000+, best of luck.
As they say in France "au revoir", or "a bientot". Basically "allez vous faire foutre".
Earlier I mentioned a GIMBAL problem, yes that is a separate drone that flies, but no GIMBAL reaction from the controller. Rebooted numerous times, no physical damage, just stop working. Their tech Ethan, stated" it might be an internal fan not cooling the drone in flight.
DO NOT BUY THIS PRODUCT. No accountability, I even offered to mail/ship it to them. Not sure they were in business in the 1970's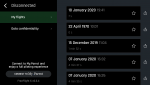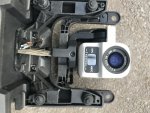 Last edited: