Joined

Feb 22, 2019
Messages

116
Reaction score

58
I have the panel kit mounted up, the swivel mount is very convenient and in conjunction with the quick connects go on and off in seconds. Doing flights tests now, but I had also ordered the dual band whip antennas, which already are an improvement on 5ghz band over stock on the 5ghz band (double).
More tomorrow after testing. There is the optional amplifer booster which quick connects between this panel and the drone as an option. Hoping not to go there. The panel does add weight to the end of the arm but is not noticeable when using a tablet and not too bad with the phone.
If anyone is in the SF Bay Area and wants to do comparisons
with a stock controller I might be interested. I did two differing flight paths for baseline performance, it would be more accurate to do comparisons with a stock controller handy.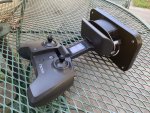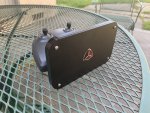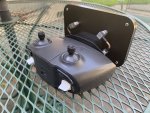 Last edited: