I like the styling of the original case for the Anafi extended but not so much the functionality. When you open the case the weight of the Anafi in the upper compartment causes the case to fall over making it awkward to remove the contents. That got me searching for another case option. I found two on Amazon that seemed to hold everything in an orderly fashion. One was twice the price of the least expensive one but the reviews seem to indicate it was much better quality so I purchased the more expensive model. It arrived today and I wanted to post some pictures and my opinion of the case.
Below is a picture of the case in comparison to the original case.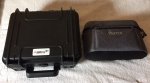 The is the open case with the Anafi, two batteries, spare propellers, charging cables and phone (I was taking the pictures with iPhone 6S I actually use with the control so the phone shown is an LG model in it's case).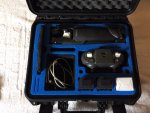 There is a cover for the compartment where the cables are stored to hold them in place as well as slots to put micro SD cards (lower left corner).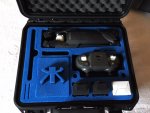 The case has two eyelids where you could insert a small locks for a little security (one on each side).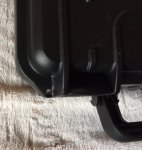 The clamps for holding the case closed a very sturdy and positive in their action.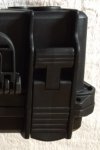 And the hinges also appear to be very robust.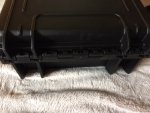 All in all I'm pleased with the quality of the case, it's appearance and functionality. If anyone is interested in buying a case you can find this one on Amazon. It's made by a company called MC-Cases.