Good Morning, I recently got an used Parrot Bebop drone together with the Skycontroller (see fotos attached).
My first question: I cannot find any further specification - is that a Bebop 1, 2 ... - same with Skycontroller - can anyone advice?
Now to the problem: I did a firmware update at the Drone - "press the on button for 10 seconds ....." which seemed to work - can fly the drone with my IPad. However there is a problem by connecting the skycontroller with the drone - there are all lights in white, also the wifi - however the battery indication of the drone remains red, although the drone battery is fully charged and can be flown by the IPad (see fotos). Now I have selected the
Skycontroller Wifi on my IPad and opened the FreeflightPro App. It showed, that the controller is not connected, but on the second App-foto you can see the S/N, Software Version and battery charge !?
I assume that it has to do with the fact, that I updated the Drone-SW but not the Controller-SW. I tried to do that but failed.
And this is my further request for help: I did as shown in different YouTubes: load down the Skycontroller Firmware Update from the Parrot Website which was nap_update_4 (1).plf, copy it to an empty USB stick, plug it into the Controller and switch it on: Before that I connected it to a screen by an HDMI cable to see what happens ... - on the screen I could see the tutorial but no update sequence - tried it several times without any success!
Can anyone tell me what I did wrong??
Many thanks for your ideas!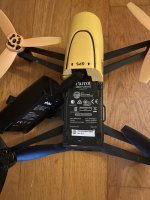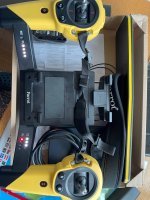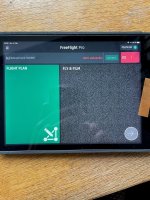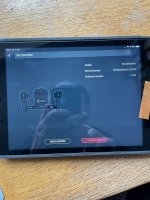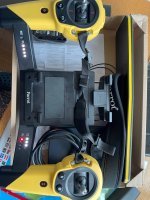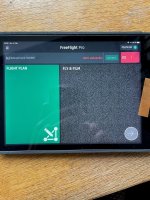 the the