Joined

Sep 20, 2018
Messages

3
Reaction score

1
Hi there,
I am a new Anafi pilot and just bought my Anafi two days ago. After I flew my new drone I found that there is a serious problem with it. The signal of my drone is totally a joke.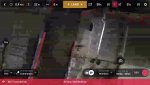 This screenshot was taken at the first night I got my first Anafi, and I flew it around town hall building to take some night view. The connection turned very weak when the drone rose over 30 meter high, and FPV jammed when I pushed it over 70 meter, then connection lost.
I thought maybe it was because I was at the central of city, and tons of wifi boxes were there interfering my drone. Therefore I went to a park yesterday, where it was middle of nowhere, and the closest building was at least 1 kilometer away. I checked my phone that there was zero wifi signal around, and then switched my phone into airplane mode, and tested it again.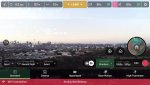 The result just blew me up. I recorded my phone screen. This was the last moment when the connection lost. It only reached about 130 meter far from me with no wifi source surrounding. I had watched numbers of video on youtube that said Anafi could fly up to 1.5 km or 2 km something, I didn't expect that far, but the range I got is totally unacceptable, which was even shorter than a toy drone.
Today, I went back to the shop, replaced another Anafi and just had my second trail, but nothing improved.
Did I miss anything of this drone? Actually, at least I noticed a wired thing. Before I tried to take off my second Anafi, I had to update the firmware of both controller and drone. The version of FF6 in my iphone 8 plus is v6.1.1. Before updating, the version of my RC was 1.0.3, and the version of the drone was beta 0.8.7 or 0.8.6. I checked wifi connection and I could see wifi noise curves between each band in the chart. I firstly updated RC to v1.1.0, and still could see the curves. But after I updated the firmware of drone into v1.1.0, there is nothing displayed now!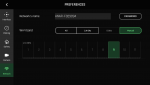 Could anyone help me with this?