Greetings.
Got this drone recently, and started working with it, i was in a workTrip last week , made 1042 "thermal" images.
Then i explorted them on my Phone, and try'ed to get Thermal data from it.
But i figured out that to obtain this "Thermal" data, i need to export it from visible Image 1 by 1, all 1042 times.
What i missing? Is there a way to MassExport thermal images from the drone\freeFlight app?
the thought of exporting one thermal photo at a time ... scares me more than hell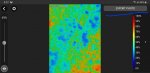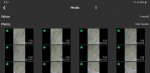 p.s.: pardon me for my english, not my main language ^_^