Joined

Dec 31, 2018
Messages

733
Reaction score

413
Location
Website
Had a community youth sports carnival event to capture footage of today & had a very interesting incident, where I couldn't get from Cinema mode into Standard mode. So the whole thing has been captured in 17:9 proportions at 24 fps, which coincidentally the videographer for the event was also capturing at 24 fps, so combining footage should be seemless for her to edit together!
The weirdest part was that once I got home, it allowed me access to Standard mode fps settings, even though it was still displaying as being in Cinema mode! When I was at the event I couldn't access the fps settings at all for Standard mode, just like in this following image. Ignore the SD card error message, it's showing because the SD card was dumping its contents to my desktop computer & so it was inaccessible to the app.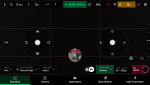 So I went into Hyperlapse mode, which offered the correct settings.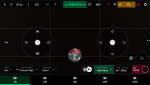 Then went into Standard mode, not that it displayed as that.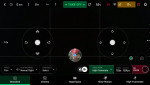 & from there I could finally access the Standard mode fps settings!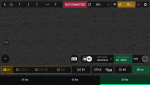 I ended up deleting the FF6 app from my iPhone 8 Plus & reinstalling it, when I got home & it all seems to be working properly again, except it has weirdly changed my MyParrot user name & it's not showing any of my old flight data!
I guess I should just be happy to be able to operate it again...
Last edited: